Quality Assurance, Environmental Protection and Norms for Metal Processing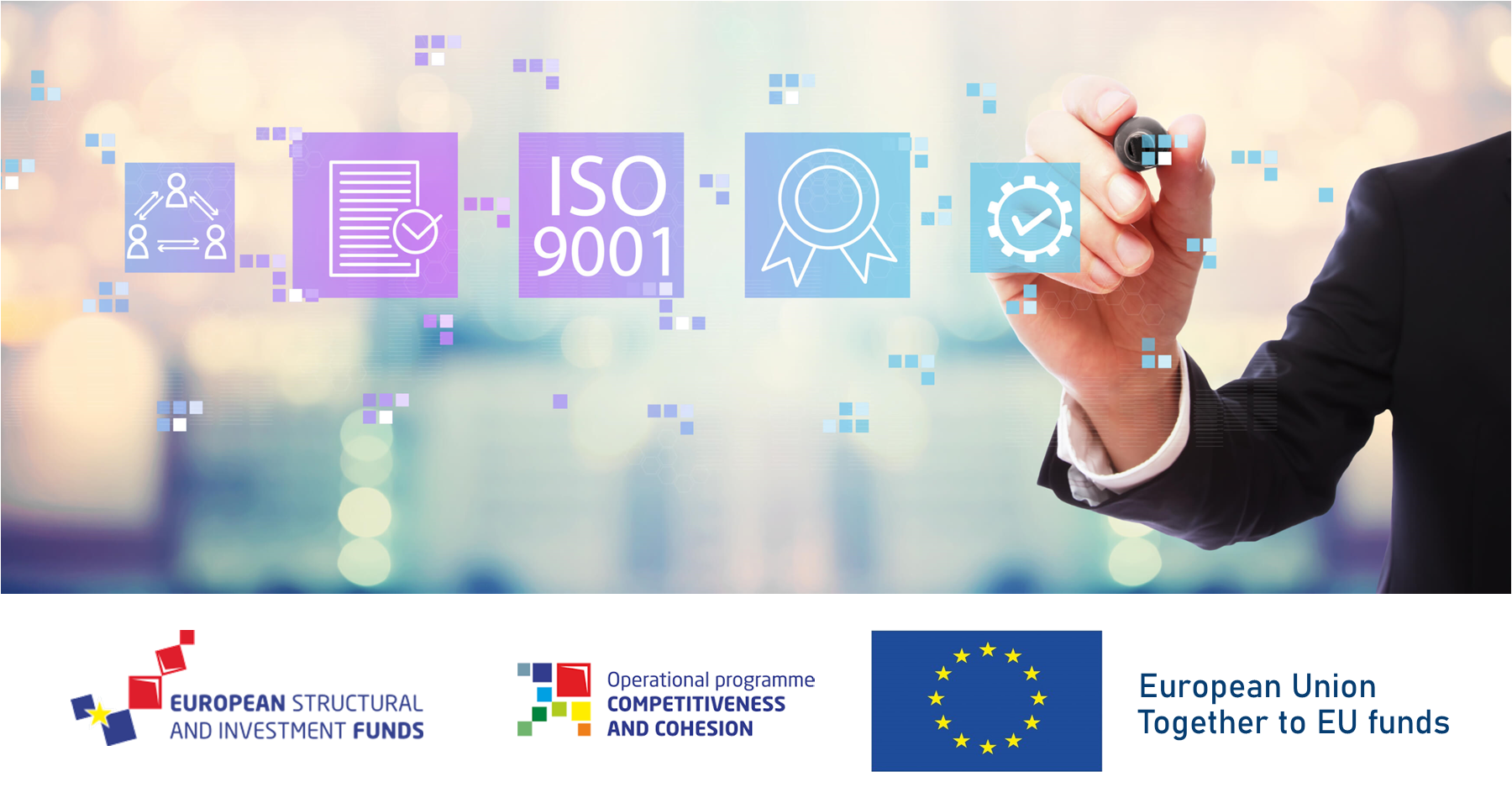 Project value:
~ HRK 200.000
EU co-funding:
~ HRK 170.000
Goal:
4 certificates
With this project, the company increased competitiveness by creating conditions for sustainable growth and development in domestic and foreign markets through the introduction of four internationally recognized certificates.

The total value of the project was HRK 198.000,00, and the EU co-funding was HRK 168.102,00.

The project started in September 2018 and was completed in September 2019.
---
Gained certificates
ISO 9001 Quality Management System
ISO 14001 Environmental Management System
EN 1090-2 Technical Requirements for Steel Structures
EN ISO 3834-2 Quality Requirements for Welding
The project goal was the implementation of the internationally recognized standards and certificates in the field of quality management, environmental protection, and standards related to metal processing so as to strengthen customer trust and ease international market access.
The company had neither certificates in the field of quality, environmental protection, nor certificates related to the steel constructions and quality assurance in the welding process. The lack of certificates made it difficult or impossible to place our products on foreign markets because customers are looking for internationally recognized certificates they can rely on.
After fulfilling all the necessary requirements for this project, Promid d.o.o. was certified to the most recognized international standards and gained international recognition. The certification will result in increased number of orders and retention of existing customers who (regardless of our long-term cooperation) are increasingly seeking internationally recognized certificates.
The introduction of four certificates will offset the lack of internationally recognized standards and increase customer trust and will result in enhanced competitiveness along with the possibility of a significant step forward in the international markets.
Contact person for detailed information is ms. Anja Dušak,
anja.dusak@promid.hr
For more information please visit:
→
Structural funds
→
Operational programme competitiveness and cohesion